How to create email Canned Response?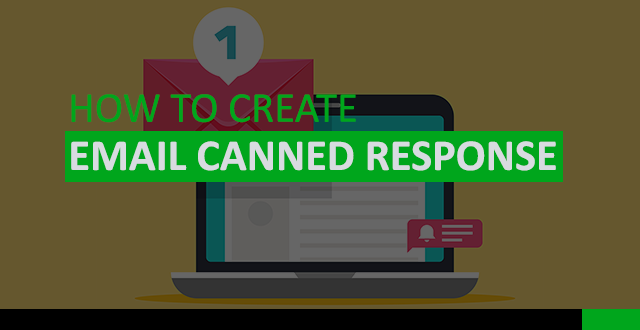 How to create email Canned Response?
Email canned response can help you improve work productivity. Do you find yourself typing the same message over and over again? It can be as simple as acknowledgement of email you receive. Additionally, it can also be repetitive email, such as weekly follow up emails. Canned Responses with predetermined contents helps tackle these repetitive emails effortlessly.
Create Email Canned Response in Outlook
To create canned response in Outlook, follow these steps:
Click New Email to compose a new email.
Type the contents for your canned response. Highlight all the text.
Click on Insert -> Quick Parts -> Save Selection to Quick Part Gallery then give it a name and click OK

Close this new email message without saving it as draft.
Now in all emails you wish to reply with the Canned Response, simply click on Insert -> Quick Parts and select your new canned response
How to create Canned Responses in GMail
In Gmail, click the Gear icon -> Settings.
Click on Advanced tab then click Enable on the Templates prompt.
Click Compose in the upper left-hand corner of your inbox. Then, type the email message you would like to save as a template.
Click the three dots icon on the bottom right-hand corner of the compose window, then Templates -> Save draft as template -> Save as new template. Give this template a name.
You can now use this canned response in your email compose by clicking on the three dots icon -> Templates -> click on the template you just saved.
Canned Response in Webmail
Whether the canned response is supported by your webmail depends on your hosting provider. If you are a user of SecureAX Workspace or Business Email Hosting, you can setup canned response easily.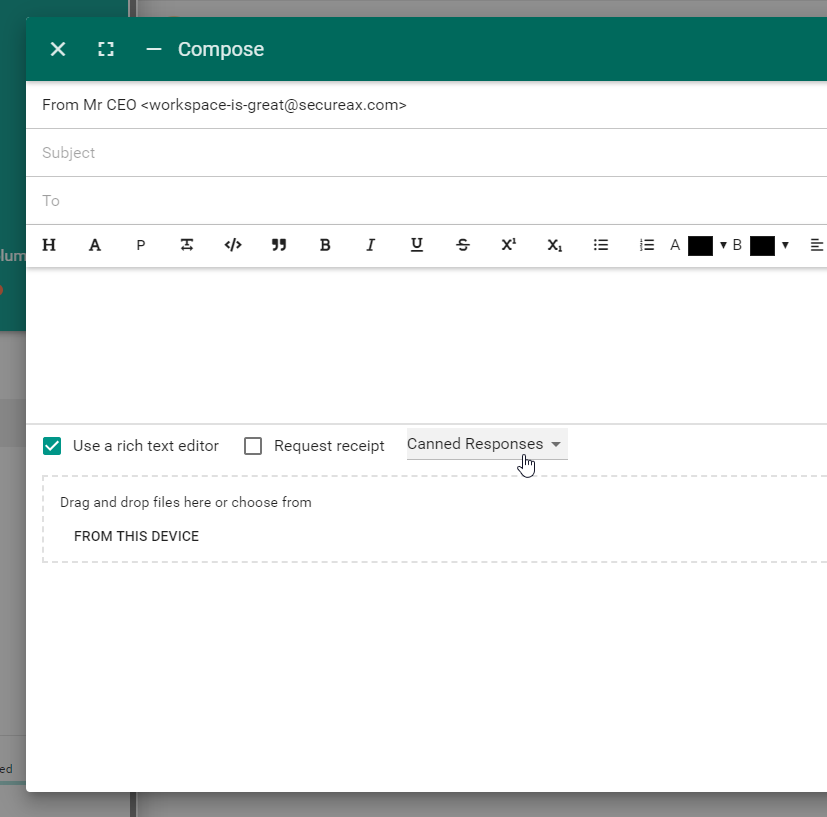 SecureAX is a Fully Managed Cloud Server provider in Singapore & Malaysia which specialises in Business Email Hosting. Contact us to find out how we can help you with better email hosting for your company!