Shopify Email Hosting
Shopify Email Hosting
Personalise Your Email as you sell on Shopify!
Your own email address for your business on Shopify!
Get custom email @your-shop-name.com today! Our Shopify Email Hosting supports seamless sync of your email across Microsoft Outlook, Thunderbird, Google Android, Apple iPhone and any devices you wish to receive email from!
Email Address For Your Business on Shopify
Shopify Email Hosting Offers Better Branding
Our Shopify Email Hosting lets you use your own personalised @your-shop-name.com email address. This gives your business better branding and more coherent digital marketing effort to your customers!
Shopify Email Hosting Key Features
100GB Email Space and upgrade only when you need more space!
Modern email hosting with powerful webmail
Transparent Fees as you do not have to pay for additional users and no hidden charges

Email Service for Shopify
Key features at a glance
Powerful & Modern Webmail Access
Access our Webmail from any internet browsers to quickly and securely manage your Email, Calendar, Notes & Contacts.
Email Migration
Need help moving to SecureAX?
Let us help you for a small fee of S$10/email account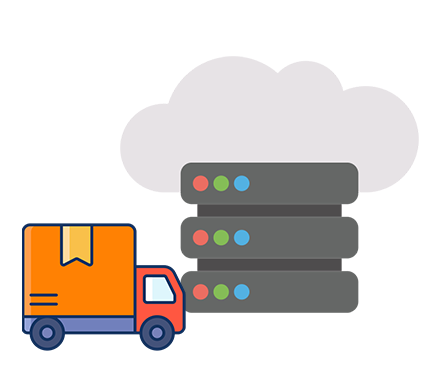 Domain Name Registration, Renewal & Transfer
Protect Your Online Brand


S$46/year
For .com, .net, .org, .biz, .info & .asia


S$75/year
For .sg, .com.sg, .net.sg & .org.sg


S$75/year
For .my, .com.my & .net.my
Frequently Answered Questions
Is 100GB storage sufficient?
100GB storage is the total space you can share with all the users, as a starting point. You can easily upgrade and subscribe to more storage space as you require more storage space.
Is there any demo or trial Shopify email hosting service?
Unfortunately no! Anyhow, we are so confident that you will love using our Shopify Email Hosting hence be sure to check with us on how you can secure a 30-day money back guarantee, for your peace of mind!
Is there antispam, antivirus or antimalware service included?
Yes! Antispam, antivirus and antimalware service is included by default.
If you require more advanced and sophisticated protection, do consider our
SpamZetta Email Security Gateway
as an enhancement to your email protection!
What is the email mailbox size I can create?
For every email account, you may create any mailbox size from 5GB to 50GB per user. If you require mailbox size larger than 50GB per user, please reach out to our Technical Support for assistance.
What is the attachment size I can send?
If you prefer to attach the attachment to your email, the limit is 20MB. This is in consideration that not all email servers globally allow receiving large attachment size. Therefore, if you wish to send any attachments greater than 20MB (to virtually no limit), you can do so easily by uploading the file to "File Storage" within SecureAX Workspace, and then share the file from the cloud storage
How long does it take before my Shopify Email Hosting is ready?
We endeavour to handover the hosting account to you within the SAME business day upon confirmation of your payment.
Is phone support available?
Yes, phone support is available during Singapore office hours.

Note that for security reasons, please do the following:
1. Submit a technical support email/ticket alongside with supporting information (such as screenshot of the error code).
2. You will receive a Case Number immediately upon successfully submitting the technical support email/ticket. Quote this Case Number on the phone.
3. Our engineers will be able to assist you upon identifying your Case Number.

All voice conversations shall be recorded. To avoid identity and data theft, our engineers reserve the rights to refuse technical support from unidentified personnel or unverifiable Case Number.
Will you configure email on my PC Outlook, iPhone or Android phones?
Upon activation of our Business Email Hosting service, you will receive a Welcome Mail containing step-by-step instructions to configure your PC Outlook, iPhone or Android phones to start using our email service.
The step-by-step instructions are simple enough for our customers without IT background. If you find it too much of a hassle to perform the setup yourself, you should forward the step-by-step instructions to your IT team or system integrators.
Alternatively, if you do not have any IT Team or system integrators, check out our
Office IT Technical Support
service.
Blogs & news
Shopify Email Hosting tips

Business Email Compromise (BEC) is an email scam that targets companies and businesses. It will normally target key executives within companies. Then, …

Hybrid Email is a unique and useful email feature of our Business Email Hosting. Typically, business owners or senior management teams who …