SecureAX Workspace
SecureAX Workspace
Cloud Hosting with Web, Email & File Sharing Combined in One Plan
SecureAX Workspace is
collaboration & productivity focused
Most companies & businesses own websites, require email for their team and need reliable file sharing & collaboration tool. SecureAX Workspace offers all of these within one subscription plan. We combine the benefits of Web Hosting, Email Hosting & File Sharing within our SecureAX Workspace.
Web + Email + File Hosting, All-in-One!
SecureAX Workspace combines the cost savings, convenience and security of having Web, Email & File Hosting under one subscription. You can host your website, use our modern email service and improve your productivity with file sync & share, through SecureAX Workspace!


More Cost Savings!
SecureAX Workspace gives you better value than the competing products in the market. Why pay by the number of users when you can pay for only the amount of disk space you need to use? SecureAX Workspace lets you create users without limit!
Web, Email & File Hosting for Businesses
SecureAX Workspace Offers Better Value
SecureAX Workspace is an all-in-one cloud solution for businesses & companies of all sizes. It offers high performance web hosting on enterprise solid state drive (SSD), modern & powerful email hosting service and secure file sync & share platform within a single subscription.
SecureAX Workspace Key Features
100GB Email & File Space + 5GB Web Space and upgrade only when you need more space!
High speed web hosting on enterprise SSD with LiteSpeed Webserver
Modern email hosting with powerful Webmail & smartphone apps
Secure File Share & Sync to enhance collaboration & send attachment without limit
Transparent Fees as you do not have to pay for additional users and no hidden charges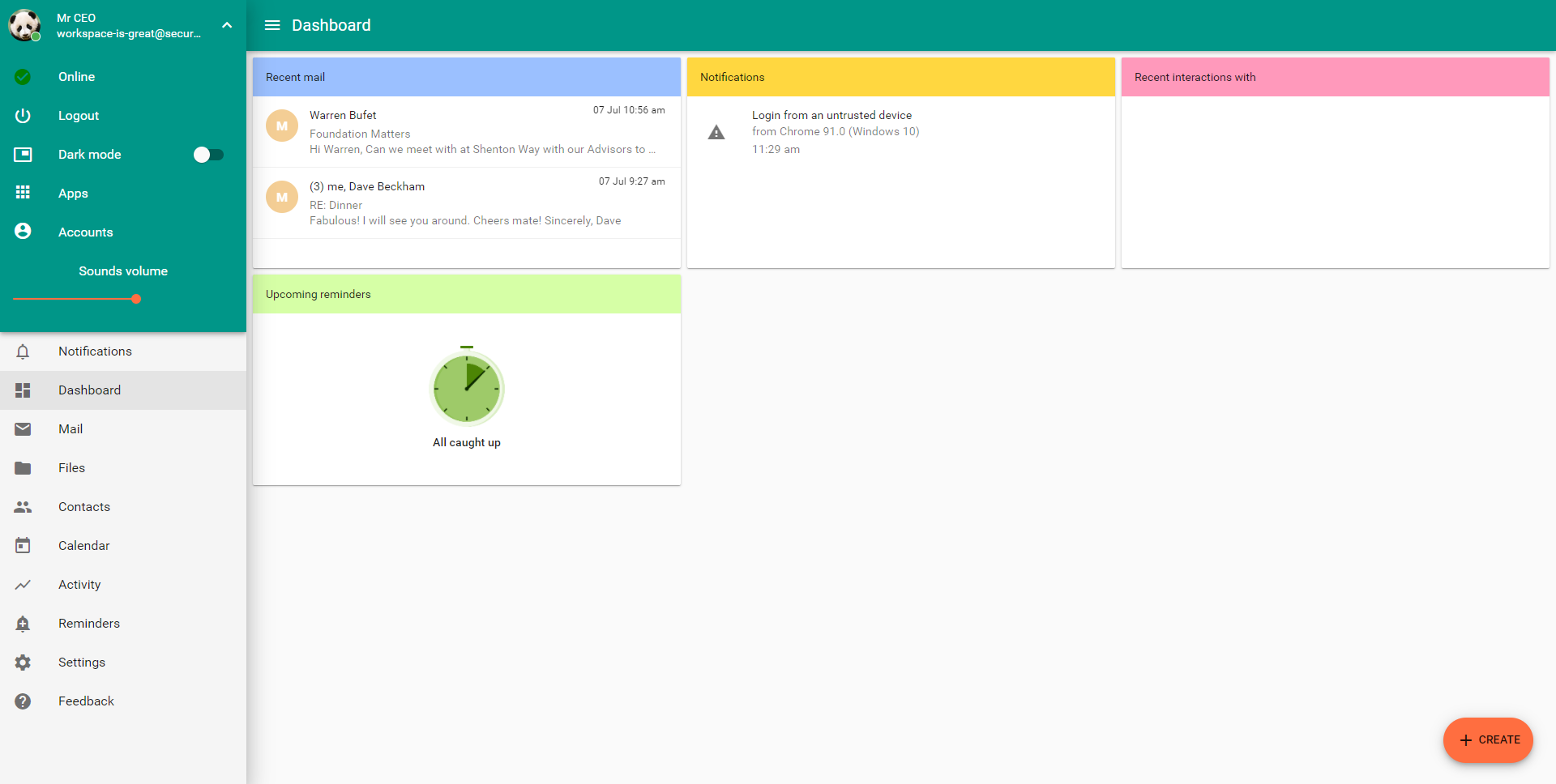 Domain Name Registration, Renewal & Transfer
Protect Your Online Brand


S$46/year
For .com, .net, .org, .biz, .info & .asia


S$75/year
For .sg, .com.sg, .net.sg & .org.sg


S$75/year
For .my, .com.my & .net.my
Frequently Answered Questions
What is Web Hosting?
Web Hosting allows you to host your own websites that can be accessed over the Internet. Today, most websites are created on WordPress.
What is Email Hosting?
Email Hosting allows you to create email users for your company. For instance, if you own the domain name, yourcompany.com, you can create any email accounts with @yourcompany.com, and allow every user to use their own unique mailbox within the company.
What is File Sync & Share?
File Sync & Share is a cloud service that allows you to upload and share files with your team members or external parties. Consider this similar to Dropbox or Google Drive that you are familiar with. File Sync & Share offers similar benefits and features just for your company.
What is SecureAX Workspace?
SecureAX Workspace combines Web Hosting, Email Hosting and File Sync & Share within one single subscription.
Do all Web, Email and File Sync & Share use the same space?
No. SecureAX Workspace subscription starts with:
- 100GB Space for Email and File Share & Sync. These files are stored within our high redundancy and resiliency storage area network (SAN). If you require more disk space, you can simply upgrade within our Customer Area.
- 5GB Space for Web Hosting. The reason why we split the disk usage is because websites can load faster on solid state drive (SSD). Therefore, our web hosting accounts are created on servers that are different from where the Email & Files are hosted. If you require more web hosting space, you can check out the larger plans
here
.
Is backup included?
Daily backup will be done on website, email & files hosted within SecureAX Workspace. Note that these backups are for disaster recovery only. If you wish to perform backup and recovery based on your specific needs, do let us know your requirement to make this special arrangement for you!
Do I have to worry about ransomware?
You need not worry for ransomware for the files hosted within SecureAX Workspace.