Business Email Hosting
Business Email Hosting
The business email service that does not charge you by the number of email users
Business Email Hosting
Key features at a glance
Highly Affordable
S$160 / year
That is all it costs every year. There is no limit on the number of email users. Just add more space if you need more room to grow!
100GB Total Space
No limit on total email users
Email, Calendar, Notes, Contacts, File Sync & Share
Powerful Smartphone App
Antispam & Antimalware
Modern Features:- Send Later, Canned Responses, Follow-up Reminder, Email Snooze, etc.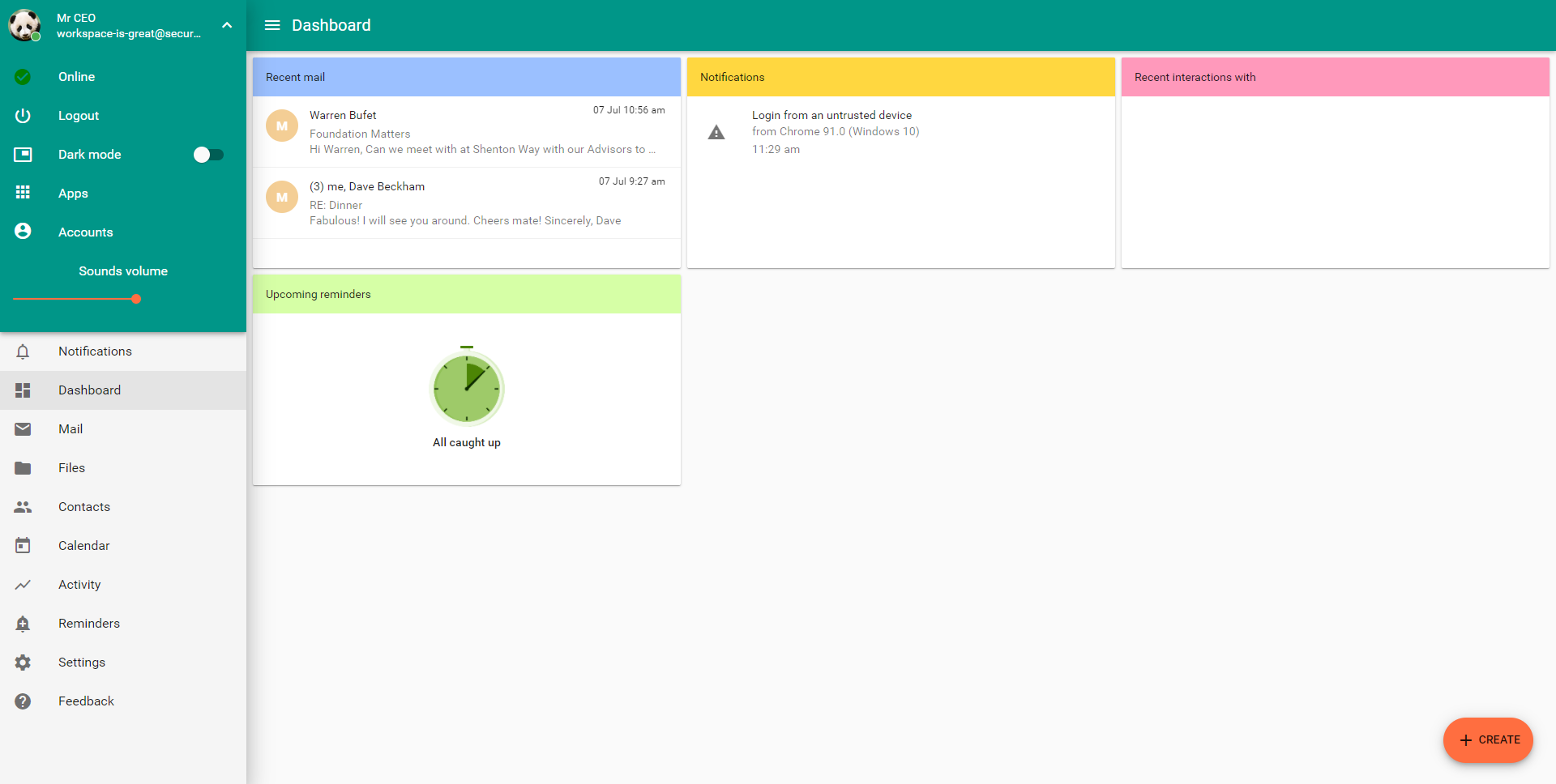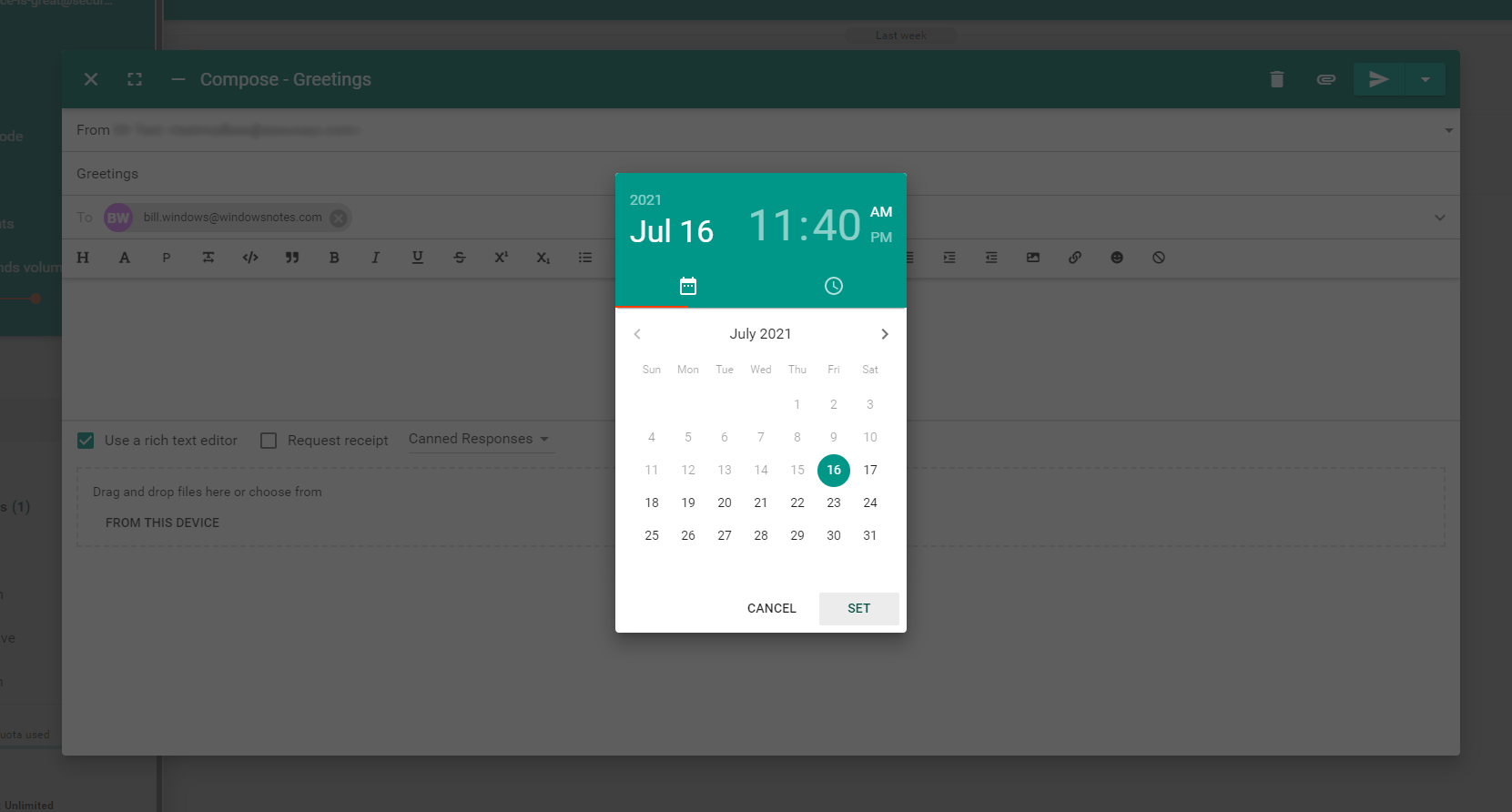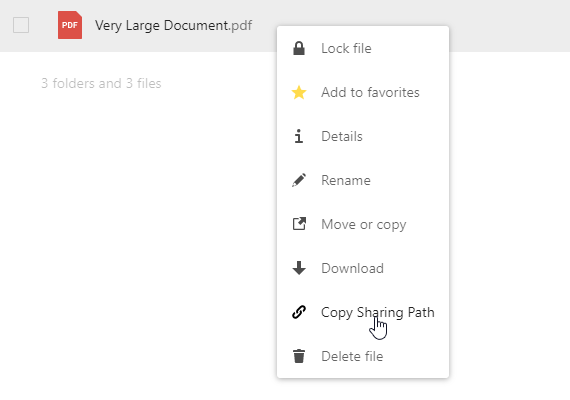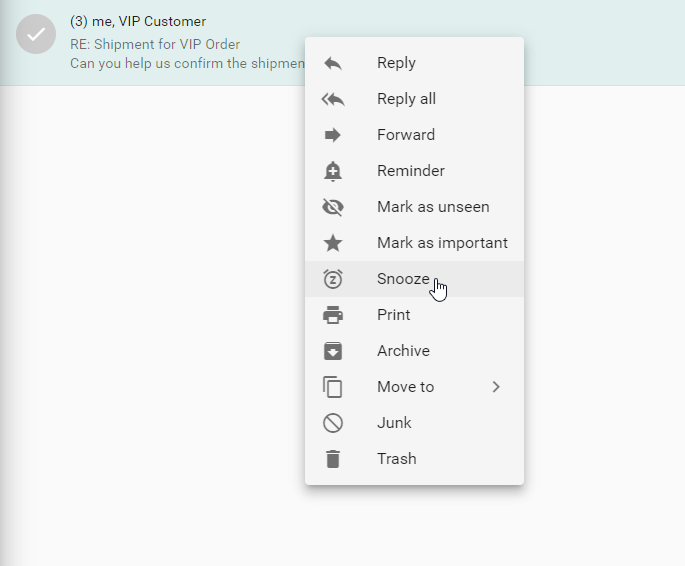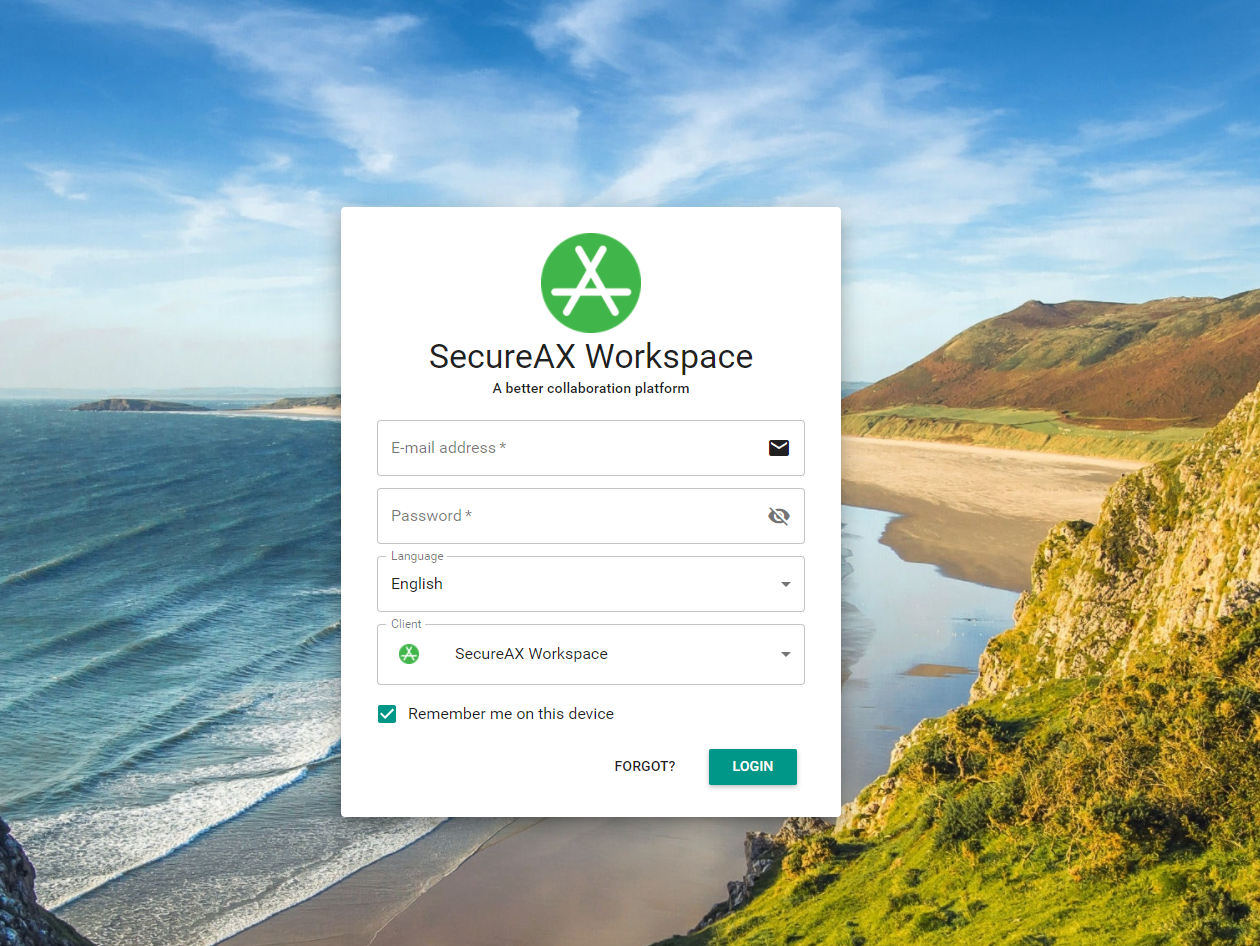 Domain Name Registration, Renewal & Transfer
Protect Your Online Brand


S$46/year
For .com, .net, .org, .biz, .info & .asia


S$75/year
For .sg, .com.sg, .net.sg & .org.sg


S$75/year
For .my, .com.my & .net.my
Frequently Answered Questions
Is 100GB storage sufficient?
100GB storage is the total space you can share with all the users, as a starting point. You can easily upgrade and subscribe to more storage space as you require more storage space.
Is there really no limited to the total number of email users?
Yes! Contrary to the ordinary business email services such as Microsoft 365 or Google Workspace, where companies are charged by the number of users, our Business Email Hosting charges by the storage space you require only. You can add virtually unlimited number of email users as you wish!
Is there antispam, antivirus or antimalware service included?
Yes, there is antispam, antivirus & antimalware service included. Emails that are safe and or of high risk will be flagged by our email system similar to the green icons (indicating safe) in the screenshot below: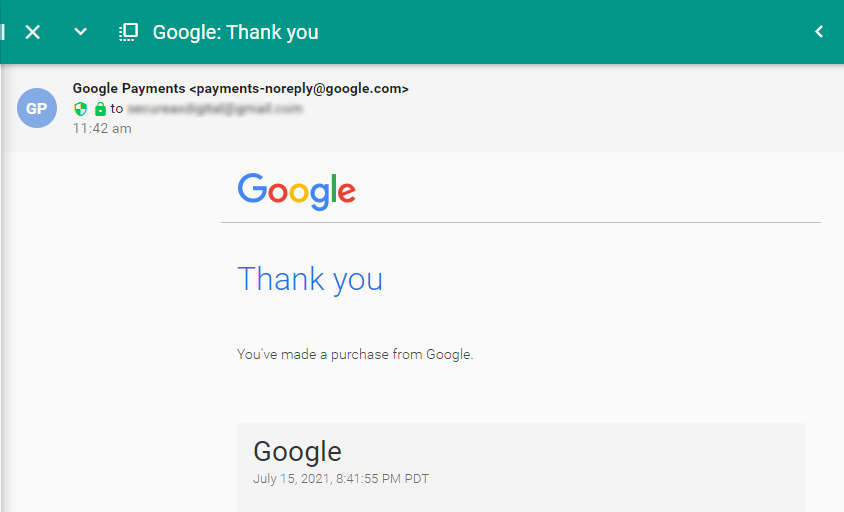 If you require more advanced and sophisticated protection, do consider our
SpamZetta Email Security Gateway
as an enhancement to your email protection!
What is the attachment size I can send?
If you prefer to attach the attachment to your email, the limit is 20MB. This is in consideration that not all email servers globally allow receiving large attachment size. Therefore, if you wish to send any attachments greater than 20MB (to virtually no limit), you can do so easily by uploading the file to SecureAX Workspace, and then right-click on it to share the download link, as per the screenshot below: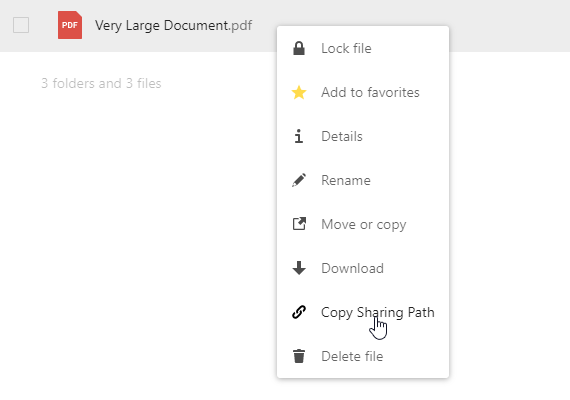 What is Canned Responses?
Canned Responses allow you to specify predetermined reply templates. This is very useful if you wish to speed up your response time by sending a standard reply, ie acknowledgement of email receipt, email templates containing standard pre-sales questionnaires or your product delivery information. You can send Canned Responses easily with SecureAX Business Email Hosting: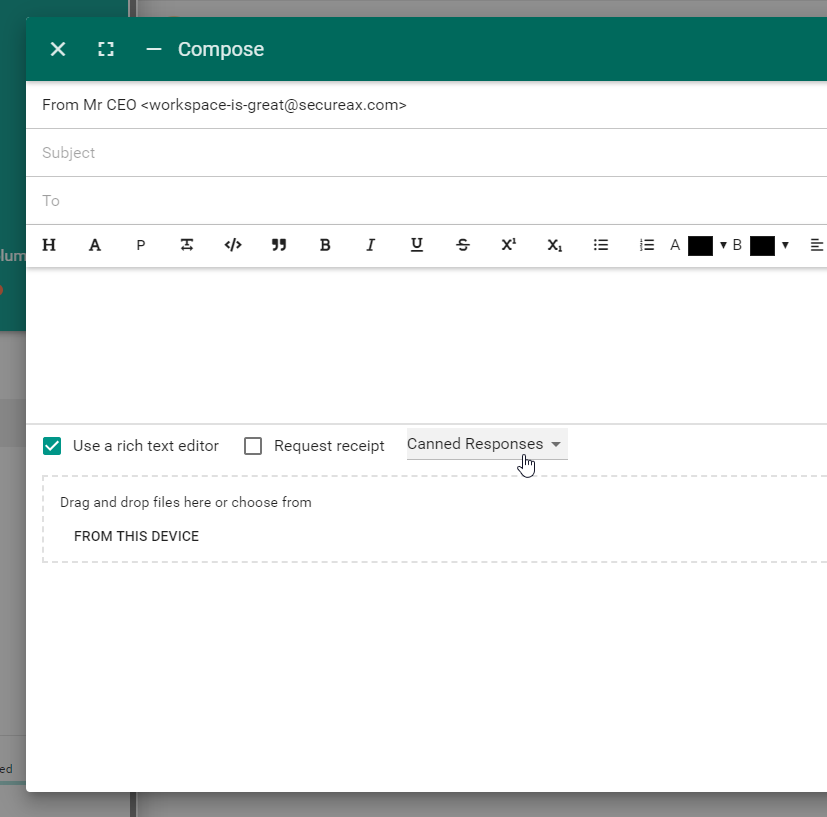 Can I Schedule Send an email later?
Yes, of course you can! The screenshot below shows how simple it is to schedule and send your email at a later date & time: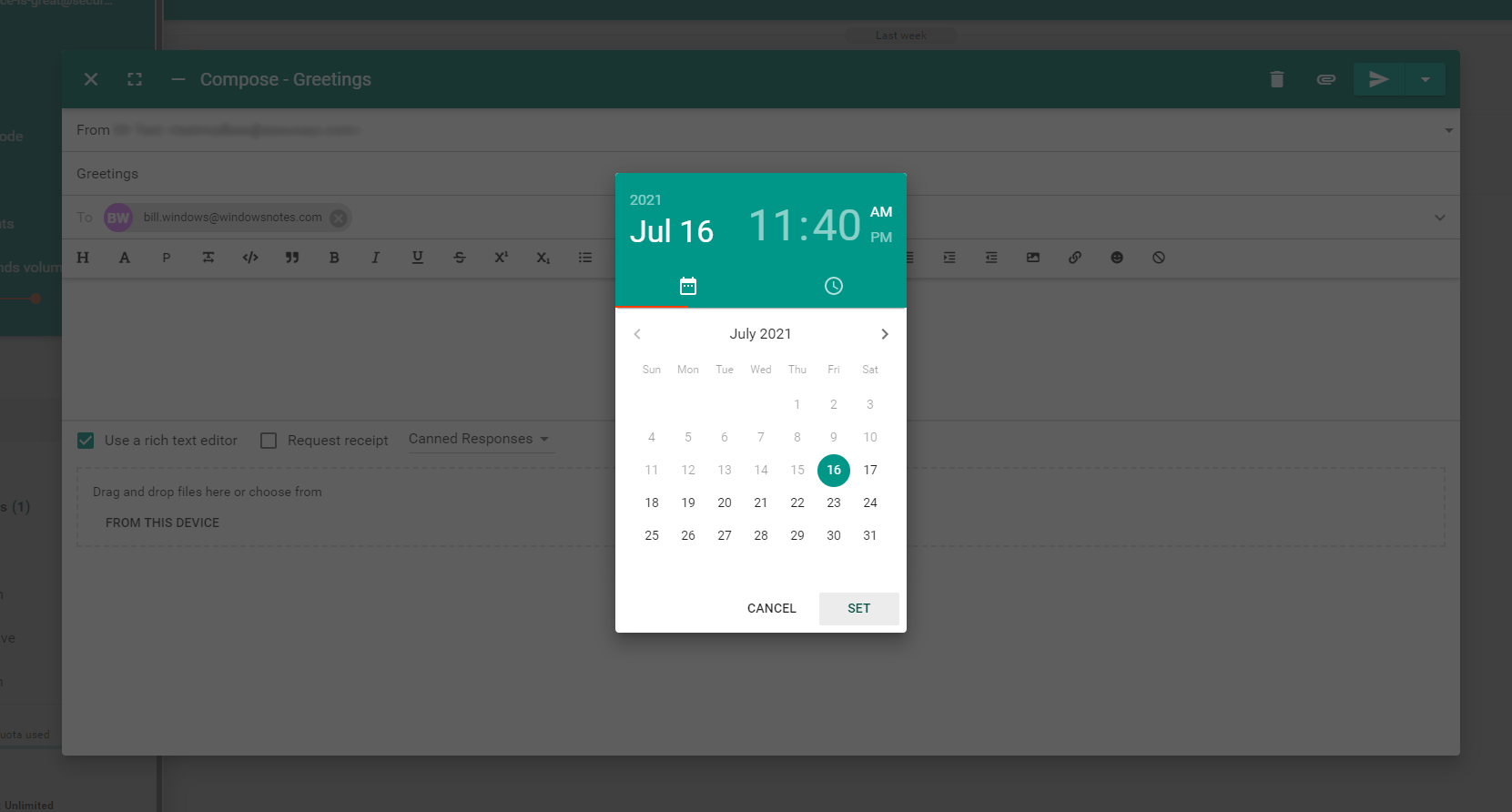 Can your email remind me to follow up on my emails?
Yes, of course! For any emails you wish to send later, simply right-click on the email and click on Reminder. You can then configure our system to remind you at a later time & date as shown below: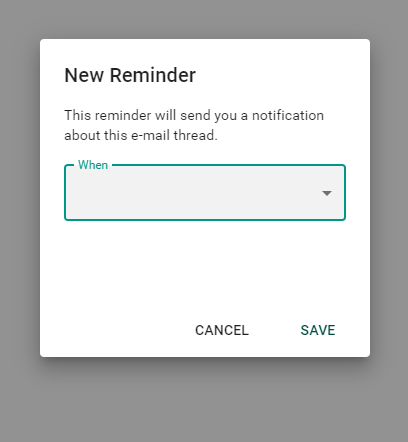 Can I Snooze an email for later?
Yes you can! If you right-click on any emails, you will be able to Snooze, Set Reminders, etc easily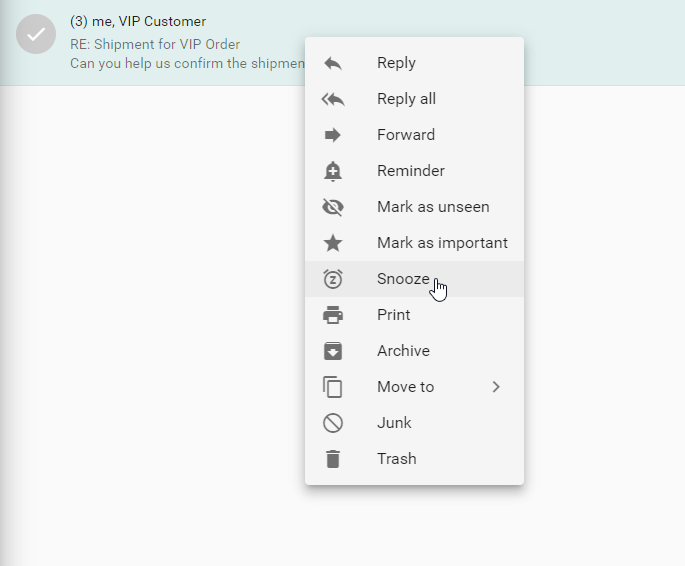 How long does it take before my Business Email Hosting is ready?
We endeavour to handover the hosting account to you within the SAME business day upon confirmation of your payment.
Can you migrate from third-party provider such as GoDaddy or Singtel Business Email?
Yes of course you can! Let us know if you require assistance with your email migration!

Email canned response can help you improve work productivity. Do you find yourself typing the same message over and over again? It …

Business Email Compromise (BEC) is an email scam that targets companies and businesses. It will normally target key executives within companies. Then, …