Managed Singapore Cloud
Managed Singapore Cloud
Tier IV Certified, Multihomed Bandwidth for The Best Speed & Security
SecureAX Managed Singapore Cloud offers the best value
SecureAX has been in the cloud computing business since the nascent development of virtualization platforms. In the early days, we were active with our in-house development based on open source virtualization platforms such as OpenVZ and XenSource, before we made Linux KVM as our preferred virtualization platform to power our cloud servers, up to today. We came a long way and virtualization, or in today's context, the cloud computing is in our DNA.
More than 50% Cheaper
Our Managed Singapore Cloud is more than 50% cheaper than Amazon AWS, Google Cloud or Microsoft Azure. On top of that, we do not charge you for any IOPS or high activity fees on the SSD!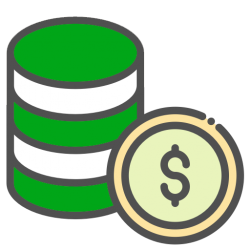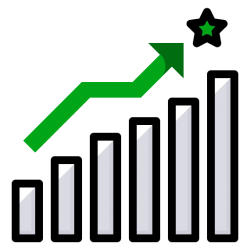 We help you grow!
Data transfer cost increases when traffic to your cloud server grows. For every 100GB transfer out from cloud to the Internet, we charge only SGD$8, the lowest among the popular cloud providers*.
* Based on respective cloud calculator rates on 31 Dec 2020: Amazon AWS charges S$15.30; Google Cloud between S$12 to S$18; Microsoft Azure charges S$15.68*.
Powerful for everything
Our cloud servers are powered by Dual Intel Xeon processors, high performance ECC registered RAM and datacenter grade Solid State Drives (SSD). They support a wide range of operating systems, such as Microsoft Windows, almost all Linux distros and UNIX/BSD. In short, our cloud servers has everything you need to power your applications.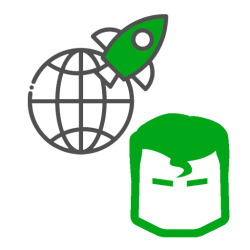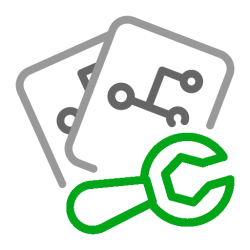 Managed by SecureAX
Let us manage your cloud servers so you can manage your business. Find out more about SecureAX Managed Services so you can pick the best managed service for your cloud server!
Flat Rates, No Hidden Charges!
2 vCPU

4 GB RAM

20 GB SSD

500GB/month Transfer

No IOPS & Activity Charges

SecureAX Managed
4 vCPU

8 GB RAM

20 GB SSD

500GB/month Transfer

No IOPS & Activity Charges

SecureAX Managed
8 vCPU

16 GB RAM

20 GB SSD

500GB/month Transfer

No IOPS & Activity Charges

SecureAX Managed
16 vCPU

32 GB RAM

20 GB SSD

500GB/month Transfer

No IOPS & Activity Charges

SecureAX Managed
Frequently Answered Questions
What is a VPS?
VPS, or Virtual Private Servers, are virtual servers that can be created within physical servers. The technology of creating virtual servers is known as virtualisation.
What is a Cloud?
When several VPS are created in different datacenters within different countries, they form a very reliable system architect which is known commonly as Cloud.
Why is SecureAX's Cloud better?
We believe most customers choose SecureAX because we are (i) much more cheaper than the public clouds in the market; (ii) competent in managing the cloud servers for our customers; (iii) we offer complete solution to enhance our customers' experience with cloud, not just by selling commoditised virtual servers.
What can I do with a cloud server?
You will be getting full administrator or root access to the cloud server. From there, you can do virtually anything with the cloud server, such as setting up as a web server, email server, e-commerce server, file sharing server, backup servers, to name a few. The possibilities are endless.
Can I install hosting control panel?
Yes, you can install any hosting control panel on the server, just to name a few, DirectAdmin, cPanel, Plesk and others.
Is backup included?
All our Managed Singapore Cloud come with daily snapshot backup for our disaster prevention and mitigation purpose only. If you require comprehensive and full control over backup on your cloud server, do consider our Acronis Backup add-on.
Do you support IPv6?
Yes we do!