What is Business Email Hosting? (COMPARISON)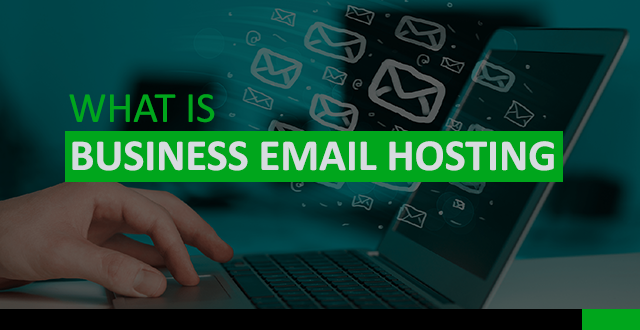 What is Business Email Hosting? (COMPARISON)
Business Email Hosting are highly reliable email services for companies of all sizes. While the most popular email service for personal use is GMail, companies normally have different requirements hence business email hosting is available to meet these demands. Popular examples of business email hosting are Microsoft 365 (formerly Office 365), Google Workspace (formerly G Suite), Smartermail, to name a few.
Microsoft 365 (formerly Office 365)
This is by far the most popular business email service for companies that prefer its bundle of Microsoft Office. Depending on the choice of subscription, the 50GB/user email only service is available from S$8/user/month. On the other hand, the subscription with both email and Microsoft Office subscription will set you back at S$20/user/month. Note that both subscriptions come with 1TB OneDrive for file sharing and collaboration use.
Google Workspace (formerly G Suite)
Google Workspace is popular because of its similarity to GMail services. Hence, there is almost no internal training needed to use Google Workspace. Google Workspace starts at S$10/user/month for every 30GB space per user, which makes it more competitively priced than Microsoft 365. Besides email and file sharing services, those who are used to Google Meet will find it easy to use Google Workspace for conference with up to 100 audiences.
Hosted SmarterMail
SmarterMail is a popular cheaper alternative to Microsoft Exchange email service. For only S$2/user/month, it gives 20GB space per user and collaboration tools similar to that of Microsoft's.
SecureAX Workspace – Unlimited Email Users, Stop Paying for Per User Subscription
What makes Business Email Hosting relevant and important? We believe it is down to both reliability and security. SecureAX Workspace is a reliable and secure Email Hosting for Businesses that gives access to modern email features and robust file sharing platform. Most crucially, we do not penalise our customers' growth by charging them more each time they add more users. SecureAX Workspace charges only for the disk space you need for your email & file service, and you can host unlimited email users with us. Additionally, you can host your website for FREE within your SecureAX Workspace subscription!
Conclusions
The best email hosting for business depends on what your business requires. If you prefer bundled solutions with Microsoft Office suite, Office 365 may offer better value through its bundled subscription. However, if you prefer a reliable and secure email for your business, why not consider SecureAX Workspace?