How to fix winmail.dat attachment?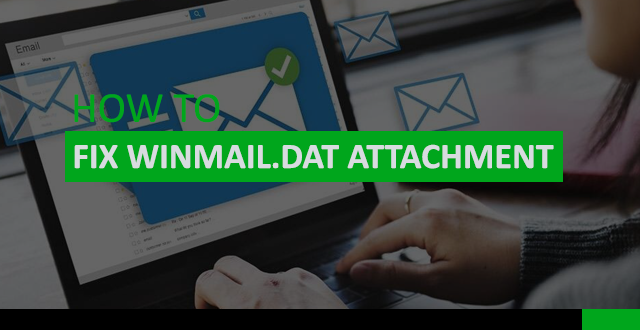 How to fix winmail.dat attachment?
Learn how to fix winmail.dat attachment received in email through this article. Microsoft Outlook often handles email in rich text format. As such, formatting data are stored as winmail.dat by Microsoft Outlook.
What is Winmail.dat?
A winmail.dat file contains proprietary email formatting information for rich text email. Microsoft Outlook uses this data on the receiving end to display email messages correctly. As this is a proprietary format used by Microsoft Outlook, any other email client will see winmail.dat as an attachment instead.
Winmail.dat is annoying!
Clearly to non Microsoft Outlook user, this winmail.dat attachment is annoying. More so because this attachment cannot be opened. It is also often misunderstood as malicious attachment. The result is emails containing winmail.dat may be deleted by email recipients. This is clearly an issue for any email hosting client, who unsuspectingly think the email sent could not reach the intended audiences.
How to fix winmail.dat attachment issue?
Since winmail.dat attachment is created by Microsoft Outlook, the email sender should fix this issue on his computer. One method is to change the default email format from rich text to HTML. To do so, follow these steps:
Open Microsoft Outlook
Click on File, then Options
Click on Mail tab on the left column, scroll to the section Compose messages, change the format to HTML.

Scroll down the settings to Message format, make sure that email sent in rich text will Convert to HTML format

Conclusions
This is how you can easily fix winmail.dat attachment issue. Contact us today if you need our help!