Singapore Private Cloud Direct Connect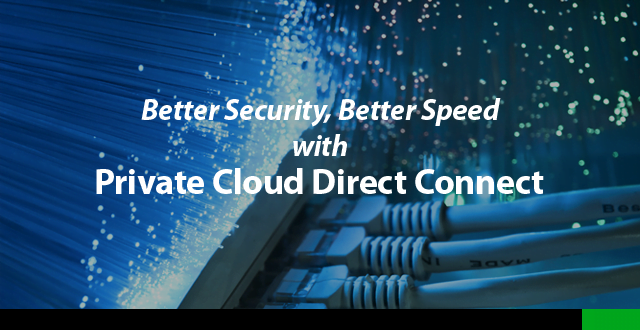 Singapore Private Cloud Direct Connect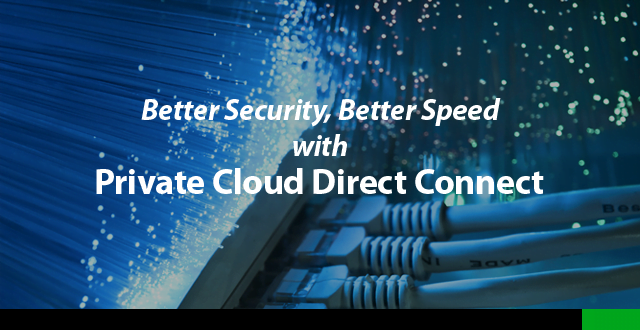 'How secured is the cloud?' This is by far the most frequently asked question by many SMEs in Singapore whenever they approach SecureAX for project evaluation. Let's explore why a Singapore Private Cloud Direct Connect setup gives better security and better speed for these SMEs, even when comparing hosting their own servers within their on-premise server room!
What is Cloud Direct Connect?
Cloud Direct Connect is a key feature which allows SecureAX to help arrange a private circuit, usually Singtel Meg@POP or the equivalent offering by Starhub/M1 that runs from your office to a line directly dropped into the server rack within datacenter containing your cloud server. This means the private network circuit is encrypted, directly connected to your cloud server, just for you!
Why is it safer?
When it comes to security, we always look at two main components:
Network security – With Cloud Direct Connect, the private circuit is yours. It runs from one point (your office) to the other point (your cloud server) securely. If you are hosting internal infrastructure with us, we can remove public bandwidth from your cloud server. This way, you only connect to your cloud server via this highly secured, private circuit. And this circuit is backed by Singtel's SLA too!
Physical security – From fully ISO certified world-class datacenter to Tier III and Tier IV certified facility in Singapore, your cloud server is hosted within highly secured premise that is protected by multiple redundant power & water utilities. To replicate such setup within your office will be almost impossible even if you have lots of monies to invest in the facility because in any industrial or commercial estates in Singapore, you are likely to be supplied by one power substation from Singapore Power. And don't forget, a datacenter is guarded by neutral third party operator which has no personal agenda apart from fencing off unauthorised people who try to gain access to your servers.
Why does it come with better speed?
Again when we look at speed, we are looking at two main components:
Network speed – Your private circuit comes with SLA. They are not the typical high contention ratio broadband internet that most home/SMEs subscribe to. You get the full speed that you subscribe, directly from your office to your cloud server. Additionally, in such setup usually "dirty traffic" such as those video streaming or download activities from your office will be configured by SecureAX to route through cheap broadband service that you subscribe, while those high value & genuine network activities to your infrastructure pass through the private circuit. So clearly, your clean traffic gets the best network speed!
Hardware speed – Depending on whether you subscribe to a Cloud Server or Dedicated Server, SecureAX's cloud services are always backed by Managed Services where we usually help you to optimise your platform first before helping you to improve speed over various different hardware configurations – and you always get the latest, high performance hardware with us to ensure you are getting the most out of it.
Singapore Private Cloud Direct Connect is not as costly as you think! If you are convinced that implementing Singapore Private Cloud Direct Connect is attractive enough but put off by the worry over its expensive cost, let us help you to perform the cost analysis at no cost to you! Contact us today to find out more information!