Is Office 365 suitable for my company? Email Hosting in detail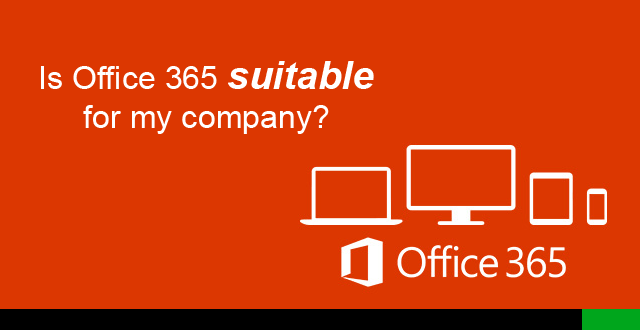 Is Office 365 suitable for my company? Email Hosting in detail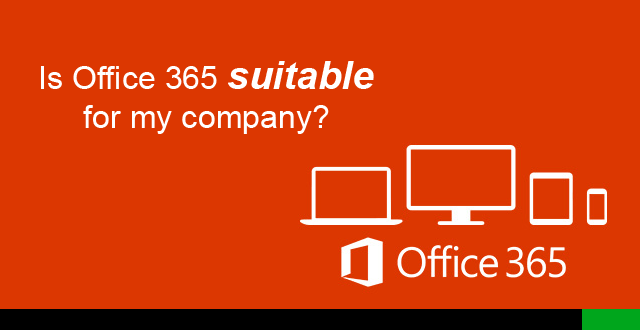 Together with the release of Microsoft Office 2013, Office 365 was officially launched on 27th February 2013. Since then, the sales of Office 365 soared globally and gained its popularity and market share with exponential growth, thanks to the product's ability to leverage onto Microsoft Office's branding, which is widely used and preferred in most business environments. How does it fit into Singapore corporate email hosting arena?
This blog post aims to explore the suitability of Office 365 in most Small Medium Businesses, with particular focus on its Email Hosting features. As a Microsoft CSP Partner, SecureAX offers Office 365 as well but the goal of this post is to let our readers evaluate their choices from a neutral perspective, in making the best decision that suits the company the most.
Office 365 is useful with its Microsoft Office apps
There is no doubt that Office 365 is highly appealing to businesses because of its flexible and rental based licensing for the Microsoft Office apps – Words, Excel, Powerpoint and Outlook, apps that businesses are already familiar with, is now available in a much "affordable way to start with" (one has to evaluate the Total Cost of Ownership to realise whether there is net savings).
Conventionally, it would take a couple of hundred of dollars to buy a licence, it is now available for around 10 dollars per month. Like it or not, these are the apps that every business needs. Open source and free alternatives like Google Docs, Open Office and Star Office have been around for years but they fail to gain dominance to date. Due to fear for incompatibility and cost of training for staff, most companies still find Microsoft Office indispensable.
Office 365 and Email Hosting
Some of you might have noticed that Office 365 comes bundled with Hosted Exchange, essentially an email hosting feature. Boasting a generous 50GB email size per mailbox with 1TB of OneDrive storage, it makes the mailbox having storage space that seems to last forever. Starting at USD$5/month/mailbox (on annual subscription), it makes their offer really attractive. For companies that use Active Directory, one can easily synchronise it with Office 365 too!
While everything sounds unbelievably nice, there are just a couple of considerations to be made when it comes to email hosting:
Cost for all users in Email Hosting
While starting at only USD$5/month/mailbox sounds really attractive, when it gets added across the company's workforce, the cost can become rather steep. The typical SMB in Singapore has around 30 users, which means USD$1,800/year just for email hosting service alone.
Technical Support for Email Hosting
Microsoft provides direct support to multinational companies but for most SMBs, they receive technical support through Microsoft's partner. There is an ugly truth to this part – while the partner can be highly responsive and working round the clock 24x7x365, they cannot fix any problems or glitches other than escalating and waiting for Microsoft to respond to it.
With outage twice in March this year, another outage in May this year and major login problems in July, one must be reasonable in expectations and having faith that Microsoft is doing all it can to provide the best service to the users. One must consider the fact that there simply is the possibility that things do not work out well and the service is still subject to lots of disruption. In situation like this, patience is needed. The end user, that is you, and the Microsoft partner has no control to fix these issues.
Email Archiving is an Additional Cost
Email archiving does not come free in all email hosting, including with Office 365. Charged at USD$3/month/mailbox, the hypothetical SMB with 30 users would have to pay another USD$1,080/year for the email archival service.
Data within border restrictions
While rare, there are also situations where the end user (that is you) either face with legal compliant or customer requirement for data control within border, ie ensuring that all the information technology data do not leave the soil of Singapore, this is where using Office 365's email service will become tricky.
How can we make the most with Office 365?
The answer goes back to why Office 365 is so popular – it all begins with Microsoft Office. Office 365 offers a good alternative licensing model to companies that wish to change their expenses on software from capital expenditure (capex) to operational expenditure (opex).
For this reason, if you are genuinely considering Office 365, you should consider removing email hosting out of the equation. Yes, it is possible and if you review the plans for Office 365, you should be able to notice that "Office 365 Business" is what you should be looking at:
Office 365 Business Essential = Email only at USD$60/mailbox/year

Office 365 Business = Office apps only at USD$99/user/year

Office 365 Business Premium = Office apps + Email at USD$150/user/year
Using only Office 365 Business as your consideration, you can easily work out whether you are willing to spend USD$99/user/year for Microsoft Office Suite licence on a rental model, or you could purchase the perpetual/lifetime licence at USD$229.99 for Office Home & Business 2016 for PC/Mac. The choice is yours now. Contact us if we can be of any assistance.
What about Email Hosting?
Once you have taken Email Hosting out of the equation for Office 365 and settled the best licence you need for your Microsoft Office suite, you can now consider the following options for Email Hosting
Email Hosting with Office 365, by upgrading to Business Premium (if you decided to rent Office licence) or with Business Essential (if you decided to buy Office lifetime licence). These options will cost you an additional USD$51/year (for the former) or USD$60/year (for the latter)
Email Hosting with Hosted SmarterMail, where you enjoy almost all the features you get with Office 365 email hosting except the price is cheaper by more than 50%. Contact us if we can be of any assistance.
Email Hosting with Shared Hosting Account, where you sacrifice some of the enterprise email features but enjoy monetary savings of up to 90%! Contact us if we can be of any assistance.
The Verdict
We hope that through this blog post you can realise that you are not forced to go with "one fits all" solution, especially when it comes to IT solutions. The best product is always one that fits your purpose, and most crucially as SMBs, being able to make the most out of every dollar on a good value choice is always the best.
Contact us if you wish to discuss anything about your Email Hosting requirements with us!