How to fix Chrome browser Not Secure on your website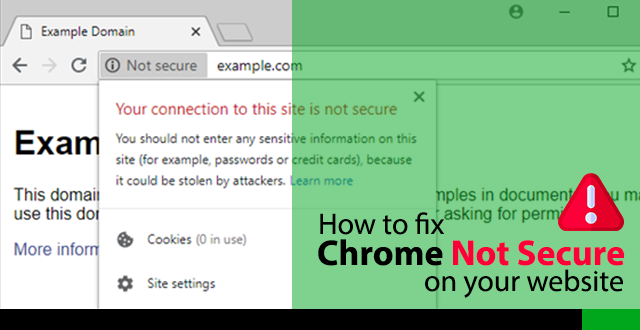 How to fix Chrome browser Not Secure on your website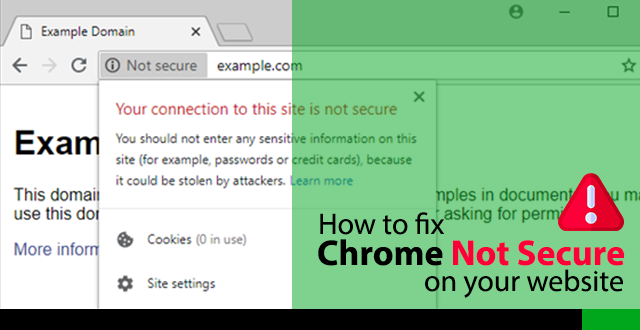 Have you ever seen "Not Secure" Chrome browser warning on the websites you visit, including your own website? Google Chrome version 68 introduced the "Not Secure" warning to protect online users. Almost all other major browsers :- Safari, Firefox, Microsoft Edge, to name a few, started implementing this feature since then. This warning alerts online users that all information that transmit between their web browser and the server which hosts that website is not secure, and data could potentially be read, stolen and modified by attackers/hackers.
This article shows you how you can fix Chrome browser Not Secure warning on your website. This way, you can protect data that is sent and received through your website. With better website security, your web visitors will feel safe thereby enhancing your website's credibility.
For Website Visitors
Today, most online users are aware of the "Not secure" warning on their browser. They will take note if the website has a "lock" icon (🔒) before sending any information, including completing the website contact form. Clearly, any websites that show "Not secure" will be at risk of failing to interact with, and convert potential sales lead from these website visitors. Since website visitors cannot solve this not secure warning message, they will be discouraged from visiting websites that are not secure.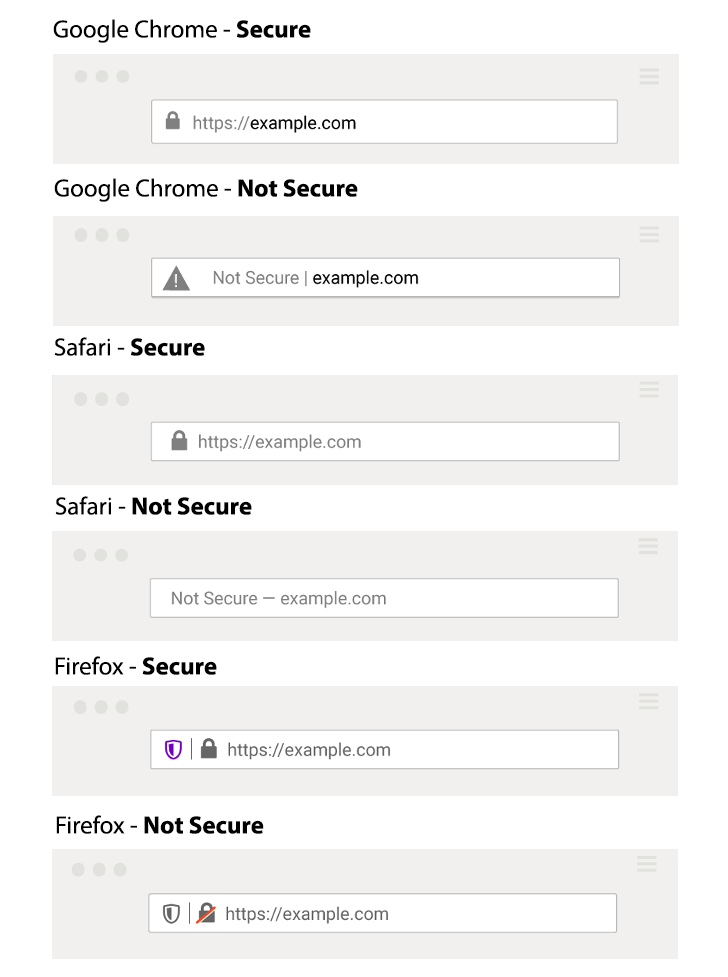 For Website Owners
The "Not secure" warning means data on the website is served over HTTP, an insecure protocol. A secured protocol, HTTPS will encrypt and authenticate the connection between a webserver and the website visitors' internet browsers.
Website owners should solve this not secure warning message immediately, especially if you own these websites:
E-commerce websites
Corporate websites
Websites where interaction with online visitors is high
Brand marketing related websites
Discussion forums
High web traffic websites
How to fix Chrome browser Not secure on your website
Any website owners can remove the Not secure warning message through 2 simple steps:
Obtain an SSL Certificate – There are many brands out there so just be sure to get the right SSL certificate.
Install the SSL Certificate – You will need to contact both your web hosting provider to install onto the server, and your website developer to install it into your website.
If your website is currently hosted by SecureAX, please contact us so we can handle everything for you! Improve your website security with SecureAX, a leading Managed Cloud Provider in Singapore.