SAN Wildcard SSL Certificates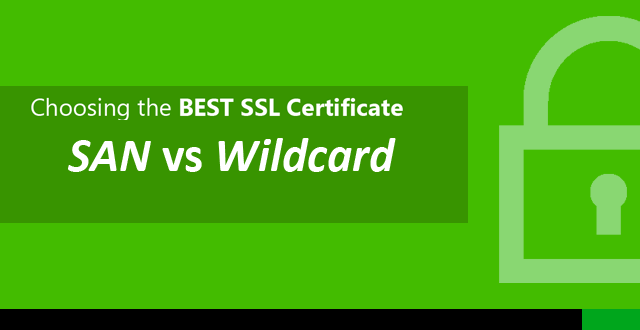 SAN Wildcard SSL Certificates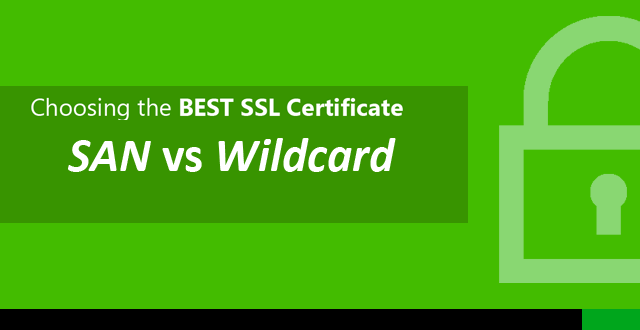 SecureAX offers a comprehensive list of SSL Certificates from GeoTrust to RapidSSL, including Subject Alternative Name SAN Wildcard SSL Certificates. These SAN Wildcard SSL Certificates allow more than one fully qualified domain name (FQDN) to be protected under a single certificate. Which one, between SAN and Wildcard SSL Certificates is suitable for you? 
SAN SSL Certificates at a glance
Allows multiple domain names to be protected with a single certificate
For example, if you own the domain name mycompany.com and mycompany.net, you can buy one SAN SSL Certificate and add more SAN values to cover for both these domains.
For most GeoTrust SAN SSL Certificates, one SAN is included and minimum add-on is 4x SAN values
The domain name for SAN can be changed throughout the lifecycle of your certificate for free!
Wildcard SSL Certificates at a glance
Allows unlimited subdomains to be protected with a single certificate
For example, if you own the domain name mycompany.com, you can use one Wildcard SSL Certificate to cover for *.mycompany.com such as web1.mycompany.com, mail1.mycompany.com… to virtually unlimited subdomains!
Is SAN or Wildcard SSL Certificates better?
Whether one SSL Certificate is better than the other, it really depends on your needs. If you have only one domain name and you expect to protect all your subdomain names using the same SSL Certificate, Wildcard SSL Certificate is your best bet because of its ability to support unlimited subdomains – whereas in SAN SSL Certificate, each subdomain is counted as one SAN.
On the other hand, if you happen to own several domain names and you wish to protect all of them under one single certificate, you should consider SAN SSL Certificate.
Which ones do we recommend?
If you are looking for Wildcard SSL Certificates, you should check out RapidSSL Wildcard, one of the most economical certificate that supports unlimited subdomains.
If you prefer SAN SSL Certificates, you are limited to certificates by GeoTrust and you should consider True BusinessID which comes with one (1) SAN and allows you to purchase add-on SAN up to 24 SAN!
SecureAX is a specialist in cloud infrastructure security that is based in Singapore. Contact us if you would like to find out more information on how we can help you secure your infrastructure, website or applications!