Equinix Singapore Datacenter
The Equinix Ayer Rajah SG1 Datacenter is a Tier III, ISO/IEC 27001: 2013, SSAE16 SOC-1 Type ll, SS564: 2010, SS507: 2008, BCA-IDA Green Mark Certified datacenter.
In this datacenter, Fully Managed Datacenter Colocation services in Singapore is offered. This is also the location where we can fulfill our customers' global peering needs in Singapore through the Equinix Internet Exchange (EIE).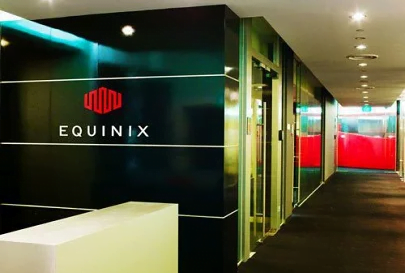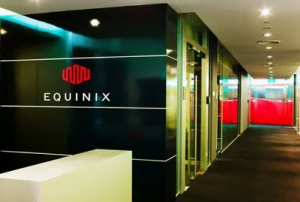 Highlights of Datacenter Facility
Electrical Capacity (Critical Customer Load)
Electrical Capacity (Uninterruptible Power System)
Utility Feeders – 2 x 22 kV
Power Transformers – 10 x 3 MVA (N+1)
Standby Power – Diesel Generators (N+1)
Cooling Capacity – 1.2 – 4 kVA per cabinet
Air-Cooled Centrifugal Chillers (N+1); Water-Cooled Centrifugal Chillers (N+1); Computer Room Air Conditioners (N+25%)
Physical – Physical access control lists manage ingress and egress
Human – 24×7 Equinix NOC personnel, 24x7x365 security officers
Electronic – 24x7x365 CCTV recordings; access control; motion detectors; geometric readers (optional)
System – Meet-me-room
Cross Connects – Cat5e/6, COAX and Fiber
Metro Connect – Extends choice and reach for carrier and network availability across metro areas interconnecting the Equinix SG1 IBX data center with the Equinix SG2 IBX data center via high-speed fiber
Equinix Internet Exchange™ – Central switch for public and private peering offering Fast Ethernet, Gigabit Ethernet and 10Gigabit Ethernet
Equinix Connect – Automated network provisioning, multi-homing and billing offering Fast Ethernet or Gigabit Ethernet
Equinix Internet Exchange
The unique value proposition for our Equinix Datacenter is the ability to be connected to the Equinix Internet Exchange in Singapore where our customers can leverage on Equinix aggregated peering sessions to connect to Equinix's 19 Internet Exchange Point (IXP) locations in 17 global metro areas globally.
Frequently Answered Questions
What colocation options are available at Equinix Singapore Datacenter?
Due to high demand for the service, we only provide Full Rack, Caged and Private Suite colocation services at Equinix Singapore Datacenter
Is there any minimum contract with your datacenter colocation service?
Yes, there is usually a minimum contract period of either twelve (12) months or twenty-four (24) months, depending on the size of your colocation requirement.
Do you help me with equipment rackmount?
Yes, this is a service our customers from overseas enjoy because they find significant cost savings allowing us to do the equipment rackmount, maintenance and relocation on their behalf, instead of flying their engineers over to Singapore to do the same job.
Do you help me with faulty hardware replacement?
Yes, we provide remote helping hands to replace faulty hardware upon your request
Are you able to help me source for hardware in Singapore?
Yes, we are able to help you source for hardware to replace faulty ones, or even servers, networking equipment from our distributors in Singapore