BDx Paya Lebar Datacenter
Formerly known as Telstra SCGCS2 or Pacnet SGCS2 Datacenter, the BDx Paya Lebar Datacenter is a Tier III Certified, ISO 27001 compliant, PCI DSS compliant and BCA-IDA Green Mark Gold Plus Awarded datacenter.
In this datacenter, Fully Managed Enterprise Solutions in Singapore such as Enterprise Web Server, Enterprise Email Server, Virtual Desktop Infrastructure and Datacenter Colocation services are offered. Additionally, we also able to provide Private Layer 2 Circuit services to link up all our customers' offices in Singapore with our infrastructure in the Telstra facility.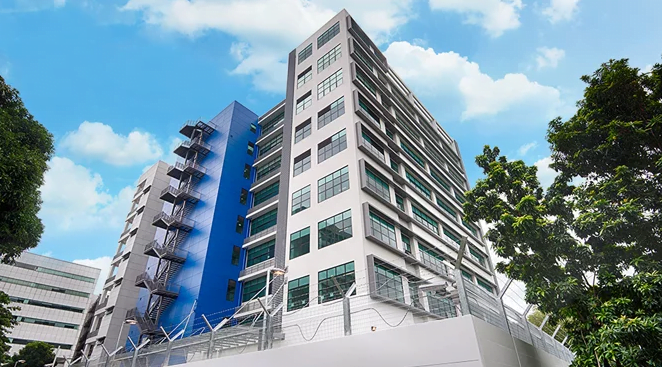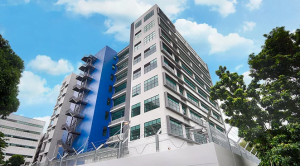 Highlights of Datacenter Facility
Part of a network of 19 interconnected data centers delivering consistent service across 15 cities in Asia Pacific
Best-in-class Tier III data center infrastructure
Comprehensive suite of both network and transport services
Highly-secure facilities
Superior hosting infrastructure supporting large power-hungry servers (4/6/8 kVA per rack)
12 MVA utility supply
4 kVA per rack standard power density and up to 10 kVA
N+1 distributed UPS topology
60,000 liters fuel capacity equivalent to 24 hours run-time at full load
Carrier-Neutral Internet Network
Our BDx Paya Lebar Datacenter is a carrier neutral data center, with direct access to both Pacnet's extensive submarine cable system and Singapore's existing carrier hotels. This datacenter gains direct access to major domestic exchanges and Point of Presence (PoPs) within Singapore with multiple, redundant and diverse carrier networks for local access. It has interconnection with other Pacnet Enabled Network (PEN) enabled facilities across Asia-Pacific for fully automated bandwidth provisioning
Frequently Answered Questions
What colocation options are available at BDx Paya Lebar Singapore Datacenter?
Subject to space availability, we may be able to provide colocation spaces from 1U to Full Rack at BDx Paya Lebar Singapore Datacenter
Is there any minimum contract with your datacenter colocation service?
Yes, there is usually a minimum contract period of either twelve (12) months or twenty-four (24) months, depending on the size of your colocation requirement.
Do you help me with equipment rackmount?
Yes, this is a service our customers from overseas enjoy because they find significant cost savings allowing us to do the equipment rackmount, maintenance and relocation on their behalf, instead of flying their engineers over to Singapore to do the same job.
Do you help me with faulty hardware replacement?
Yes, we provide remote helping hands to replace faulty hardware upon your request
Are you able to help me source for hardware in Singapore?
Yes, we are able to help you source for hardware to replace faulty ones, or even servers, networking equipment from our distributors in Singapore