Thank you!
Thanks for your years of support!
We want to serve you better in Year 2021
Words cannot describe how grateful we are, for having you, loyal customers since Rapidcloud Singapore Pte Ltd (formerly known as Exxelnet Solutions Pte Ltd) onboard with SecureAX Pte Ltd since the merger in Year 2018.
We truly cherish your sincere appreciation for the things we have done right and likewise please accept our deepest apologies for the things we could have done better. Admittedly, SecureAX Pte Ltd lacked the B2C experience with shared hosting (web & email hosting inclusive) customer support, as since 2007 SecureAX Pte Ltd built our competence and expertise around B2B in virtualization and datacenter solutions. Hence, we would like to thank you for your patience in helping our team perfect their customer service knowhow.
What will the improvements be?
These are the major improvements scheduled to happen within Year 2021.
Special Upgrade Offer just for you!
If you need more resources and even more advanced hosting features, please consider the following upgrade. Upgrade is available on a first-come-first-served basis, while inventory lasts!
More Powerful Server
Enjoy even faster & more powerful servers built on Dell high reliability SAN storage systems so your websites will run faster and enjoy better uptime!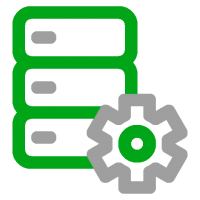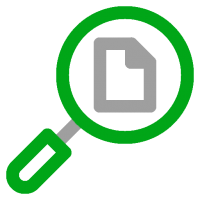 Better Email Antispam & Antivirus
Protect your email users with better antispam, antimalware & antivirus system powered by SpamZetta! Enjoy SpamZetta FREE for 12-months (worth S$300/year)!
Better Security
Encrypt your website & email connection with an SSL Certificate so your website has a secured lock to protect your visitors' data. Enjoy SecureAX SSL Bundle DV Pack FREE for 12-months (worth S$249/year)!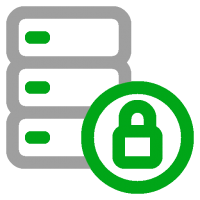 Great plans, great value!
200GB SAN Storage Space (for Web & Email)

Unmetered Email Users

Unmetered Bandwidth

Unmetered MySQL Databases

Unmetered FTP Accounts

Daily Backup

FREE SpamZetta for 12-months (worth S$300/year)

FREE DV-SSL Bundle for 12-months (worth S$249/year)
200GB Hosting with SmarterMail
200GB SAN Storage Space (10GB Web & 190GB Email)

50 SmarterMail Email Users

Unmetered Bandwidth

Unmetered MySQL Databases

Unmetered FTP Accounts

Daily Backup

FREE SpamZetta for 12-months (worth S$300/year)

FREE DV-SSL Bundle for 12-months (worth S$249/year)
Free Migration
Websites or email with other service providers?
Let us move over for free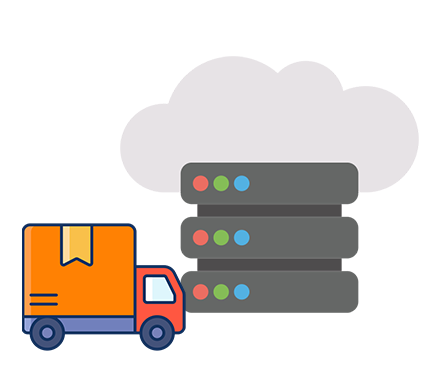 Frequently Answered Questions
Is there a limited time period for this promotion?
Yes, in fact we have arranged only a cluster of servers to host our customers who decide to subscribe to this special offer hosting plan. Do subscribe while our inventory is still available!
Why 200GB storage? Do you offer smaller plans?
This 200GB storage hosting plan is just for YOU, our existing customer. We have decided to give a generous disk space package at a price tag that is highly affordable, in fact a price tag that gives better value than your current subscription with us!
What does SAN Storage mean?
Storage Area Network (SAN) storage is a specialized, high-speed networked storage system that gives better disk space flexibility, stability and reliability over the conventional Direct Attached Storage (DAS) where the hard disk drives are directly attached to the servers.Compared to Network Attached Storage (NAS), SAN is a more expensive and complex setup typically used within datacenter and corporate environments. Our SAN storage comes with dual controllers to enhance the storage server uptime and reliability. Bonded networking capability also allows our SAN storage to deliver significantly greater speed than the NAS that businesses usually use within their office.
Are my outgoing emails scanned for virus or malware?
Yes, even if you decide not to subscribe to SpamZetta, we will help you scan and remove any viruses/malware found within your emails, on these new 200GB hosting plans, in an effort to protect your company domain name and reputation.
Do you purge my emails?
We do not purge your Inbox because it contains all your precious email. We do however purge your Spam, Junk and Deleted Item folders once they exceed 30MB size, with the oldest ones being purged first. By purging unwanted emails from your mailbox, you will be able to find your emails faster and face lower risk of mailbox corruption.
Is there a limit to the number of files I store within the hosting account?
You may store up to 150,000 files within your hosting account, a number that is more than sufficient for even the busiest website or email. Once you exceed this 150.000 file limit, you may still continue to upload files but we will be notifying you to clean up unwanted files so your hosting account performance will not be affected.
Where is your datacenter?
Your hosting plan will be hosted in our datacenter, at either Changi or Jurong East in Singapore. These are all world-class datacenter with multihomed bandwidth and multiple network peering.
Do I get root access to the server?
No, as this is a Managed Hosting service, all the server administrative tasks are fully taken care of by SecureAX. Any issues upon discovery, should be reported to us so that we can rectify it for free for you!
Do I get access to a control panel?
Yes, you will get full account access through Directadmin control panel and SmarterMail's postmaster access, if you subscribe to the option with SmarterMail.
How long does it take before I get upgraded to this new package?
We will schedule a migration for you, which should take place as soon as our next available slot is open!